Hiking through a country is a great way to take in the sights and interact with locals. However, some countries lend themselves to more than others; from their point of view, these five destinations offer the world's best hiking opportunities, regardless of your experience level.
Landmannalaugar, Iceland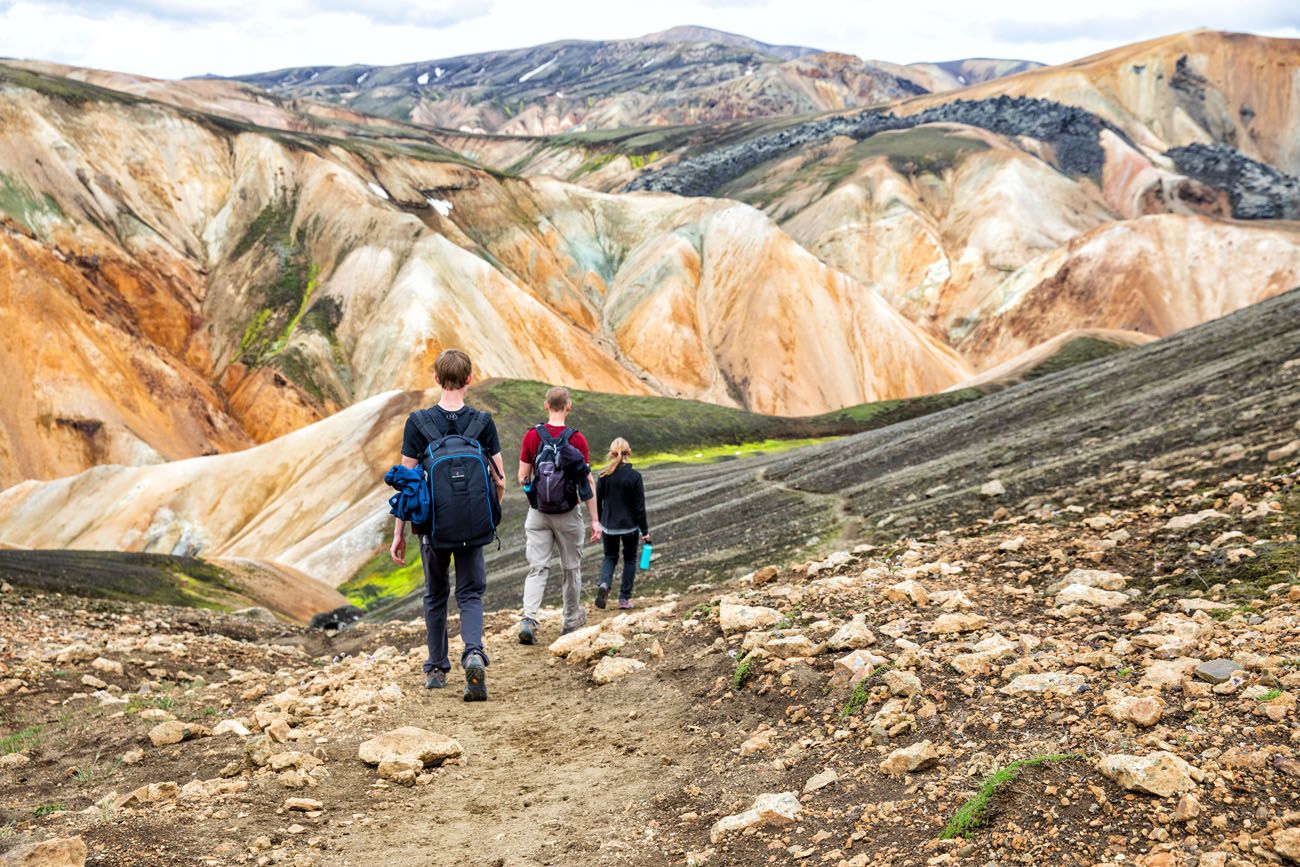 If you're looking for an otherworldly hiking experience, look no further than Landmannalaugar in Iceland. This region is home to some of the most unique and beautiful landscapes in the world. From towering mountains to steaming hot springs, there's something for everyone in Landmannalaugar. And, of course, no visit would be complete without taking a dip in one of the natural hot springs.
Kalaw, Myanmar
The mountainous town of Kalaw in Myanmar is the start of the three-day trek of 60 kilometers to Lake Inle, a strange lake characterized by breathtaking, burnt orange sunsets, where silhouettes of fishermen can be seen standing on their boats using a unique fishing technique, while they, in one smooth motion, scoop nets out of the water with one leg and push their boats ahead of them with the other. To add to the picture, the fishermen do this elegantly in wide-leg, Burmese fisherman trousers and conical hats.
Uluru, Australia
Located in Australia's Northern Territory, Uluru is a massive sandstone monolith that juts out of the red desert. It's one of the country's most iconic landmarks and a must-see for any traveler. The best way to experience Uluru is by hiking around it. There are several different trails that wind around the base, each offering unique views and insights into this natural wonder. If you're up for a challenge, you can even hike to the top of Uluru!
Mt. Fuji, Japan
Towering over 12,388 feet, Mt. Fuji is Japan's tallest mountain and one of the most popular hiking destinations in the world. A hike to the summit is no easy feat, but those who make it are rewarded with stunning views of the surrounding area. If you're looking for a challenge, Mt. Fuji is definitely worth a hike!
Mt. Fuji is open to hikers from the early parts of July to the beginning of September, and it is busiest during the end of July through the middle of August.
Nallathanniya, Sri Lanka
The Sri Lankan village of Nallathanniya is recognized as the starting point for the famous climb up Adam's Peak. This cone-shaped mountain holds significant religious meaning for Buddhists, Hindus, Muslims, and Christians, and it also offers the island's best views – especially at sunrise. You'll experience sun, wind, and sweat on the hike up to one of the Seven Wonders of the World. Expect to take around two to four hours to hike up 6000 stone steps as you admire views of the Indian Ocean on one side and the mountain on the other.
Torres del Paine National Park, Chile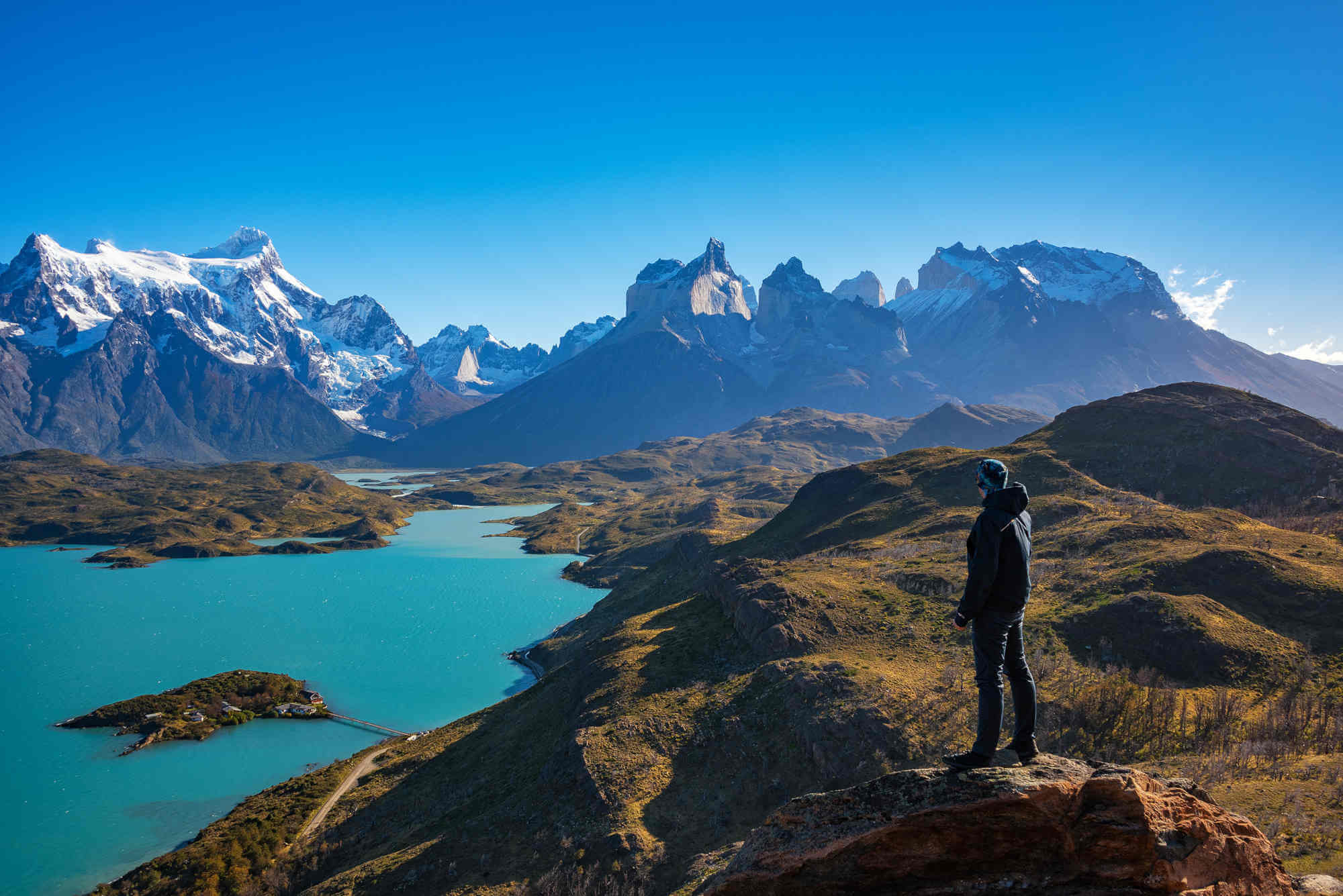 There are few places on earth as breathtaking as Torres del Paine National Park in Chile. With its soaring mountains, pristine lakes, and meandering rivers, it's no wonder this park is a popular destination for hikers from all over the world. If you're looking for a challenge, try hiking to the base of Cerro Torre or Monte Fitz Roy. For something a little less strenuous, enjoy a leisurely stroll through Valle de Francia. No matter which trail you choose, you're sure to be rewarded with stunning views of some of Mother Nature's finest work.
Hrabušice, Slovakia
There are many world-class hikes near Hrabusice, which are suitable for hikers of almost any age or experience level, serving as a springboard to the Slovak Paradise or Slovak Karst national parks. Over 1,000 subterranean caves and abysses can be found in the latter nature reserve, but you can explore the landscape above ground; this park, settled in a verdant corner of southeast Slovakia, features karst mountains, spruce forests, and Háj waterfalls (referred to in Slovakia as Hájske). The waterfalls are often visited in winter when freezing temperatures transform them into a spectacle of icy stalactites, however, their lush mosses and luminescent green ferns make the scene just as beautiful during the summer hiking season. The Zadielska Valley offers 500km of hiking trails
Palas de Rei, Spain
This small Galician town lies at the end of arguably the most famous ancient pilgrimage in Europe, the Camino de Santiago. Santiago de Compostela is regarded as the final resting place of the apostle St. James, and the Camino takes pilgrims there along a well-trodden trail. The majority of people attempting this route don't come for religious reasons; taking a hiking holiday along the Camino offers spectacular views, exceptional local dishes such as polbo a feira (grilled octopus topped with olive oil, rock salt, and smoked Spanish paprika), and strong social bonds that develop between pilgrims. Split the route into two one-day treks, following the well-marked paths between the towns of Portomarin and Arzúa.
Hrensko, Czech Republic
From the half-timbered little village of Hrensko, numerous trails lead off in all directions through the Czech Republic's beautiful Bohemian Switzerland National Park. One of the most naturally beautiful and easily accessible hikes is the 20km-loop that starts and ends close to the village and takes about six hours. The Pravčická brána, Europe's largest natural sandstone archway, is undoubtedly the main attraction of the trail, and rightfully so, since it spans nearly 30 meters and is quite an imposing monument. Along the way, you'll encounter several other natural wonders, including misty gorges, crystalline creeks, a set of small stepping stones that kids will enjoy, and a short but pleasant boat ride on the Kamenice River.