Polka dots are an iconic fashion pattern that harken back to the beginning of the 20th century when they were popular in women's fashion, and since then they have made their way into men's fashion as well. Unlike most patterns, polka dots look great with just about every color, making them easily adaptable to suit your style while standing out from the crowd. To get your own unique take on the classic dotty look, try these tips on adding polka dots to your wardrobe.
What Is This Trend?
This is a trend that has been around for centuries and has been adapted to fit the modern woman's fashion style. Polka dots are a print that can be seen on clothing, accessories, and even home decor. The print consists of small, round dots that are usually arranged in a repeating pattern. This trending fashion style can be seen on dresses, skirts, blouses, shoes, and more. How To Wear It?
You can wear this trending fashion style by pairing a polka dot dress with nude heels and a leather jacket. For a more casual look, pair a polka dot top with jeans and sneakers. You can also add a pop of color to your outfit by wearing brightly colored polka dot shoes or adding a scarf in a contrasting color. You can wear your polka dot fashion style out on a date with your spouse, or you can even wear it to an event like a wedding. Your outfit will be comfortable enough to dance in while still looking fashionable. Polka dots are great for parties and fun occasions because they're upbeat and fun.
Mix & Match Prints
One of the biggest trends we're seeing for woman fashion this season is polka dots. This timeless print has been making a comeback in a big way, and we love it! Whether you mix and match your prints or keep it simple with one dotted piece, there are endless ways to style this look. Here are some of our favorite ways to wear polka dots fashionably.
1. Start with a base of neutral colors like black, white, or gray. From there, you can add in pops of color with your accessories or make a statement with a bold colored dress.
2. If you're feeling daring, try mixing and matching different prints. Polka dots look great with stripes, florals, and even plaid! It's really easy to get the dotty look because they come in so many shapes and sizes these days. Stripes, checks, polka dots – they all work together beautifully when mixed and matched correctly.
What Color Goes with Polka Dots?

There are polka dots in just about any color you can think of. Black and white is a classic, but don't be afraid to experiment with other colors. Pair polka dots with a bright solid color or choose a print in a similar color family for a more subtle effect. In terms of woman fashion, polka dots are here to stay! Whether you're going for a classic or trendy look, add this pattern to your wardrobe. You can find polka dots on everything from skirts to shirts. If you're not quite feeling it, add them as an accessory, such as jewelry or shoes! Perfect for accessorizing your ensemble without overdoing it, these small touches will surely keep you in style all season long. Put on glittery flats with your jeans and carry a colorful bag to complete your look. Top off your shorts with earrings that match your theme for the day and add polka dots to your look. Make your evening ensemble pop with some navy heels and a statement necklace that matches both your footwear and accessories. No matter what sort of event you have planned, polka dots will add the perfect touch to your look.
Shop For a Wide Variety of Women's Clothing

A popular style this season is the polka dot. You can find this trendy pattern on a variety of women's clothing items, from dresses and skirts to blouses and pants. To get this look, start by shopping for a few key pieces. A black and white polka dot dress is perfect for work or a night out. For a more casual look, try pairing a polka dot top with jeans or shorts. And don't forget accessories! A polka dot scarf or handbag can add a touch of fun to any outfit. So get out there and start shopping for your new favorite style! The best part? Women's clothes come in all sizes so you're sure to find something that will fit you. Whether you're looking for something professional or something more casual, the polka dot has you covered.
Examples of Women's Outfits With Polka Dots

Red lipstick is a classic beauty look that can be worn with any outfit. If you're looking to add a little extra oomph to your look, try pairing it with a black lace dress. This trending polka dot print is the perfect way to add some fun and flirty flair to your wardrobe. Here's how to wear it:
1. Start with a clean, makeup-free face. Apply your red lipstick of choice.
2. Put on your black lace dress.
3. Add some dainty jewelry to finish off the look.
4. Do a final check in the mirror to make sure everything looks good.
5. Head out and enjoy your night!
6. Don't forget to take some pictures so you can show off your adorable new look to all of your friends!
How To Wear Red Lipstick With a Black Lace Dress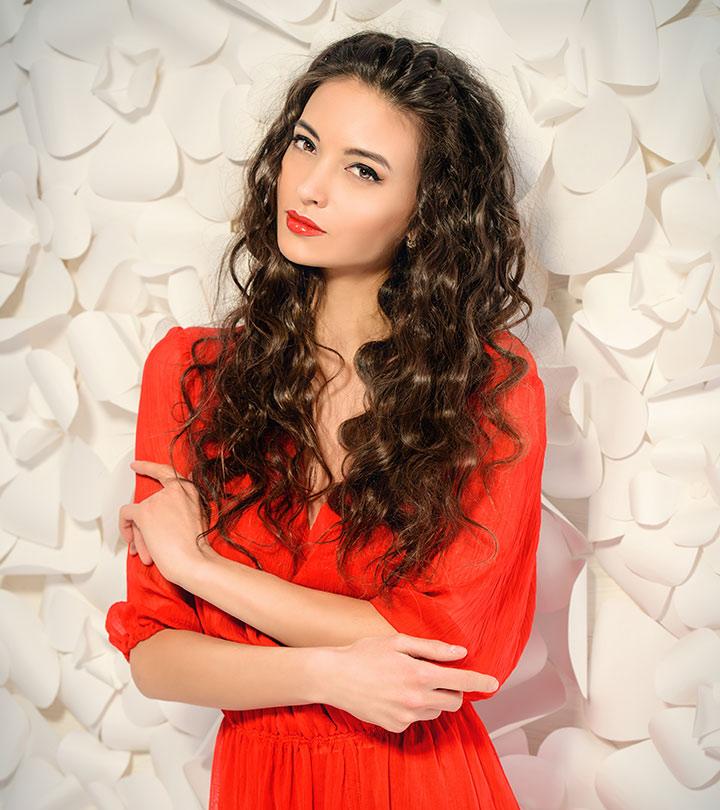 Red lipstick is a classic beauty look that can be worn with many different types of clothing. If you're looking to add a little extra oomph to your outfit, try pairing red lipstick with a black lace dress. To get the perfect dotty look, start by choosing a trending polka dots print in red and black. Then, add some feminine details like ruffles or lace trim. Finish off the look with red lipstick and matching earrings. The lipstick should have opaque coverage without being too heavy for the delicate eye area. Use a makeup wipe to remove any excess before applying makeup. Next, fill in eyebrows with powder and apply foundation to cover blemishes and imperfections. Finally, top off the look with blush on the apples of cheeks and lip color for a soft pouty effect. For daywear, choose a lighter shade such as ruby wine or cherry wine. When going out at night, choose deep reds such as chocolate raspberry or cherry crush. Pairing it with a sleek updo will keep hair from getting messy while keeping skin flawless!