One thing most of us need in our day-to-day lives is the ability to connect to the internet. Whether we use it for social media, news, entertainment, or any number of other reasons, you can't deny that connection to the internet is a vital part of our lives. But, have you ever wondered why some sites and services are blocked? Sure, there are ways around it, but that takes time and isn't always as reliable as it could be. A virtual private network (VPN) service can help by giving you access to any website or service anywhere in the world!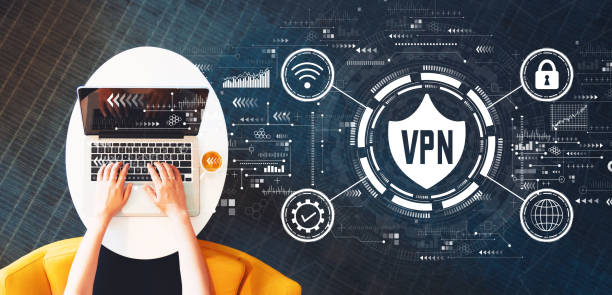 A VPN (Virtual private network) is a service that ensures internet security no matter where you connect – from your own home, work, or a public WiFi spot. It does this by disguising your IP address and securing your internet traffic with encryption.
Consider a VPN as a covered bridge or tunnel for your data; it blocks your IP address, your identity, and anything you send or receive online from nosy eyes. When you use a VPN, it is practically impossible to pinpoint your location because your IP address is masked.
What Does a VPN Do?
A VPN app encrypts your data, sends it to your ISP, and uses the ISP's network to make the connection and get you online. The VPN encrypts your data before it is transmitted so that you can send it safely anywhere in the world.
Think of it as a cipher key, where you create an encrypted message by creating an alphanumeric combination, and sending the cipher key to the recipient (on a website) along with the encryption for decryption. Say for example someone were to intercept the message (say, your login info for your checking account) that would look like gibberish to them because they can't decipher the code.
What goes on the way back is just as important as what goes on the way out, which is why we encrypt the data before it leaves the network.
Without a VPN, when you connect to the internet, your device sends an unprotected message to your ISP or a Wi-Fi network. This creates a security vulnerability that attackers can take advantage of. That leaves you exposed to the viewing of your online activity by any passersby and for your IP to be traced, exposing your identity.
Why do you need a VPN?
You can use a VPN for your business devices, as well as your personal devices, and it's a great way to protect your personal data and browsing habits. The scrambled data is nearly impossible to decode, so it's inaccessible to hackers and websites that track such data.
However, VPNs can't protect you from everything you do on your computer, laptop, or phone.
A VPN can protect:
Your identity in cyberspace
Anything you send or receive online.
VPNs can't protect you from
Malicious software.
Phishing attempts
Data that's stored on your device
A VPN secures active data transfers, but it cannot help much with the data that lives on your devices. For physical data protection, you would need antivirus and anti-malware software. You should also be aware of what links you click in email or online, because some people use phishing attacks to trick you.
What are the best features of Surfshark compared to other services?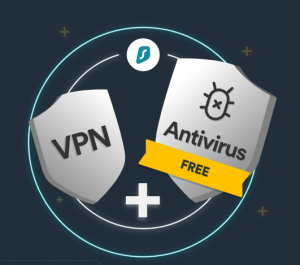 There are two main features to look out for when choosing a Virtual Private Network (VPN). First, you need to ensure that it offers all of your main requirements and second, you should get a reliable one. Surfshark provides both of these things and has over 1 million users worldwide. The best features are :
CleanWeb
Surf in a clean cyber ocean with no ads, trackers, malware, and phishing attempts.
Unlimited devices
connect & use all your family devices simultaneously. You can protect as many devices as you'd like at once.
Bypasser
Allow specific apps & websites to bypass the VPN. Works great with mobile banking apps.
Strict no-logs policy
They don't monitor, track, or store what you do online. That means no connection or activity logs.
Kill Switch
It's a safety net in case your VPN connection drops. Your activities and sensitive data are never exposed.
Private DNS & leak protection
With private DNS on each server and leak protection when using the IPv4 stack, they take their security to the next level.
Camouflage Mode
Camouflage Mode makes sure that even your internet provider can't tell that you're using a VPN. Stay private, always.
Browse privately
Encrypt your internet activity so no one can track or steal your data.
NoBorders mode
Internet should be open to everyone. This mode allows you to successfully use Surfshark everywhere you are.
Change your IP
protect your privacy by changing your IP address to the one that can't be connected to your digital identity.
Encryption
They guard your data by using industry-leading AES-256-GCM encryption.
Secure protocols
IKEv2/IPsec is a default protocol on all of their apps. If you prefer, you can still select to use OpenVPN.
Shop now and Save!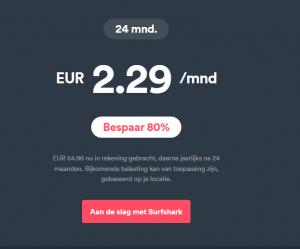 Just because you don't have access to all of your favorite websites when you're out and about doesn't mean you have to give up on surfing entirely. Surfshark a Virtual Private Network, or VPN, allows users to hop onto an encrypted private network and stay connected while they travel. Not only can VPNs offer an additional layer of security for your browsing activities, but they can also allow users to bypass location-specific blocks (i.e., censorship) that exist in certain countries.
Although most users connect to VPNs through their desktop or laptop computers, they're increasingly available on mobile devices, as well. Connecting to a VPN is simple—and it's an easy way to boost your overall online security. The next time you find yourself abroad, use Surfshark for access to blocked sites and an added layer of security for your online activities.