As veganism becomes more and more popular, so too does the number of cities which cater to vegan travelers. With new vegan businesses popping up in cities all over the world, it can be hard to know where to start looking if you're planning a holiday and you want to make sure there's plenty of vegan food on offer during your trip! Here are five of the best destinations for vegan travelers.
1) Tel Aviv, Israel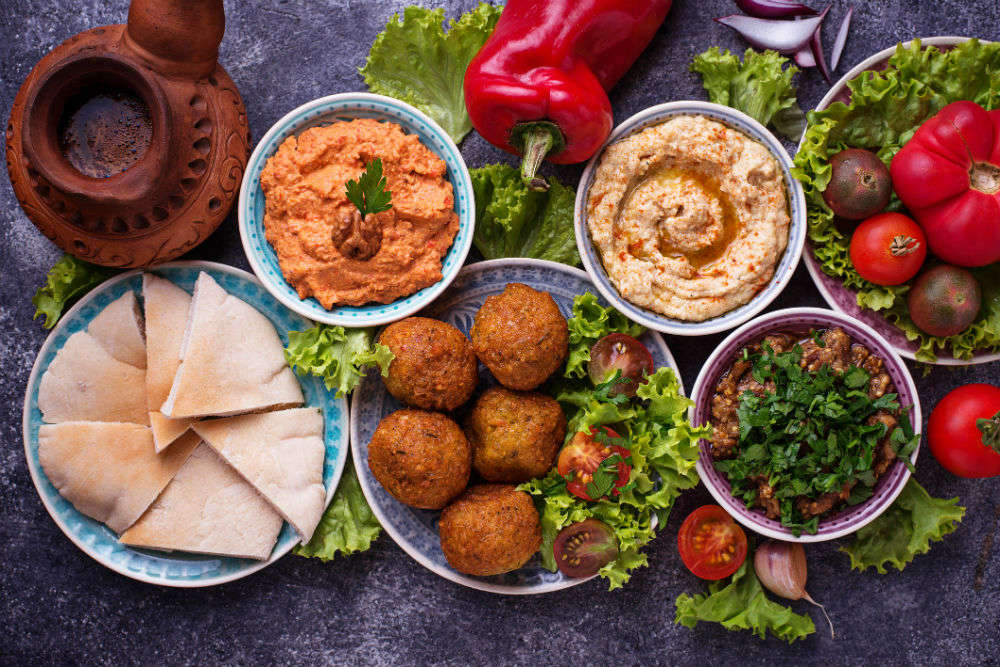 Tel Aviv is a vegan's heaven, with lots of local dishes based on chickpeas and tahini. Lots of vegan staples come from the Middle East, and the falafel and hummus in Israel is among the best in the world. Served warm and often simply scooped up with a slice of crunchy fresh onion, the flavour is out of this world and just one bowl served with a warm, fluffy pita is a hearty, nourishing meal in itself. More vegan people reside in Israel than any other country, so plant-based visitors will find plenty of options available for them at restaurants. Tel Aviv's The Green Cat and Anastasia Cafe are two of the first vegan eateries in the city, which make their own soy, almond, and rice milk, while The Norman Tel Aviv is a boutique hotel with in-house restaurants serving up a range of delicious vegan dishes.
2) Taipei, Taiwan
While Taiwan might not be a paradise for all lovers of food, it's particularly great for vegetarians, with very little dairy around, and a large Buddhist population that accounts for the prevalence of vegetarianism. For those in Taipei, there's lots of great vegan street food and not to be missed, the city's crispy scallion pancakes, fresh steamed dumplings, miso noodle broths, or 'stinky tofu.' Served at the Mandarin Oriental Taipei are delectable vegan dishes such as congee and dim sum with velvety-smooth and rich mushroom flavors.
3) London, UK
The diverse and international culinary scene in London has something for everyone, including vegan options. Vegan-friendly restaurants range from formal options to markets and pop-ups offering tasty vegan fast food. All in all, you'll find the Hackney Downs Vegan Market, the Broadway Vegan Market, Brixton Vegan Market, and Kerb's Meatless Market in Devonshire Square – featuring delectable vegan eats like Mexican chickpea fritters and cashew ricotta and courgette pizza. With Michelin-starred vegan dining like the Gauthier in Soho, you'll taste mouth-watering dishes like harissa cauliflower or truffle tortellini with golden enoki. To book your stay in the vegan suite at the Hilton London Bankside, everything from the food to the bedding and writing utensils is vegan.
4) Los Angeles, USA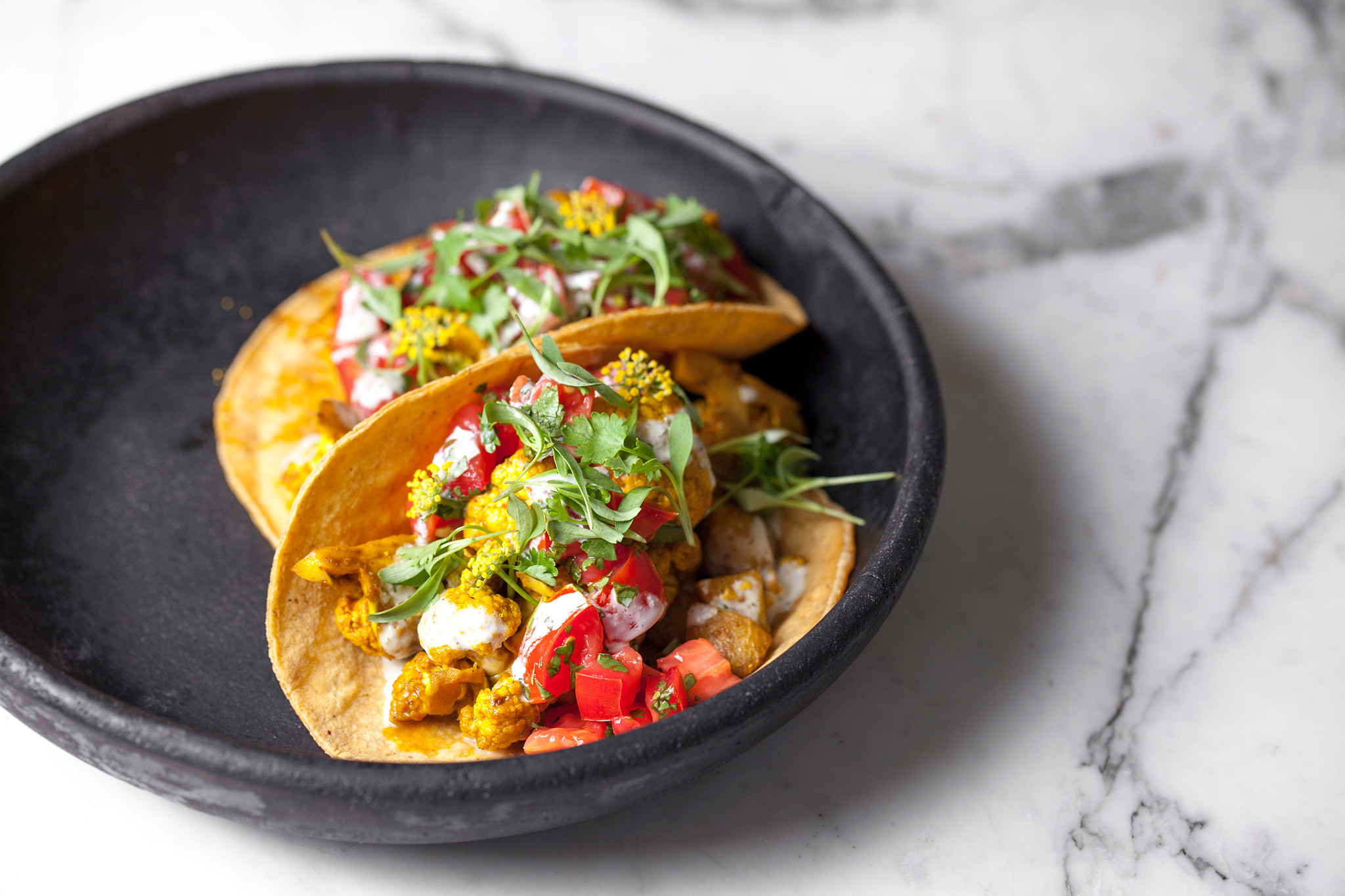 This healthy city's reputation for abundant juices and salads make it arguably the most vegan-friendly in the United States. Vegan eateries exist, including high-end restaurants and trucks that offer a plethora of different international cuisines. Consider Shojin, a vegan Japanese restaurant whose menu consists of vegetable, rice, tofu, and tempeh. One dish is the crunchy mushroom tempura with truffle salt, and there is of course sushi. Vegan Thai, Vietnamese, Ethiopian, Italian, and Mexican restaurants can also be found, as well as plant-based Cajun classics. Visit Monty's and VowBurger if you want a vegan burger, or find something sweet at an animal product-free bakery like Erin McKenna's Bakery. Dine at the vegan-friendly restaurant on the hotel's stylish rooftop.
5) Sydney, Australia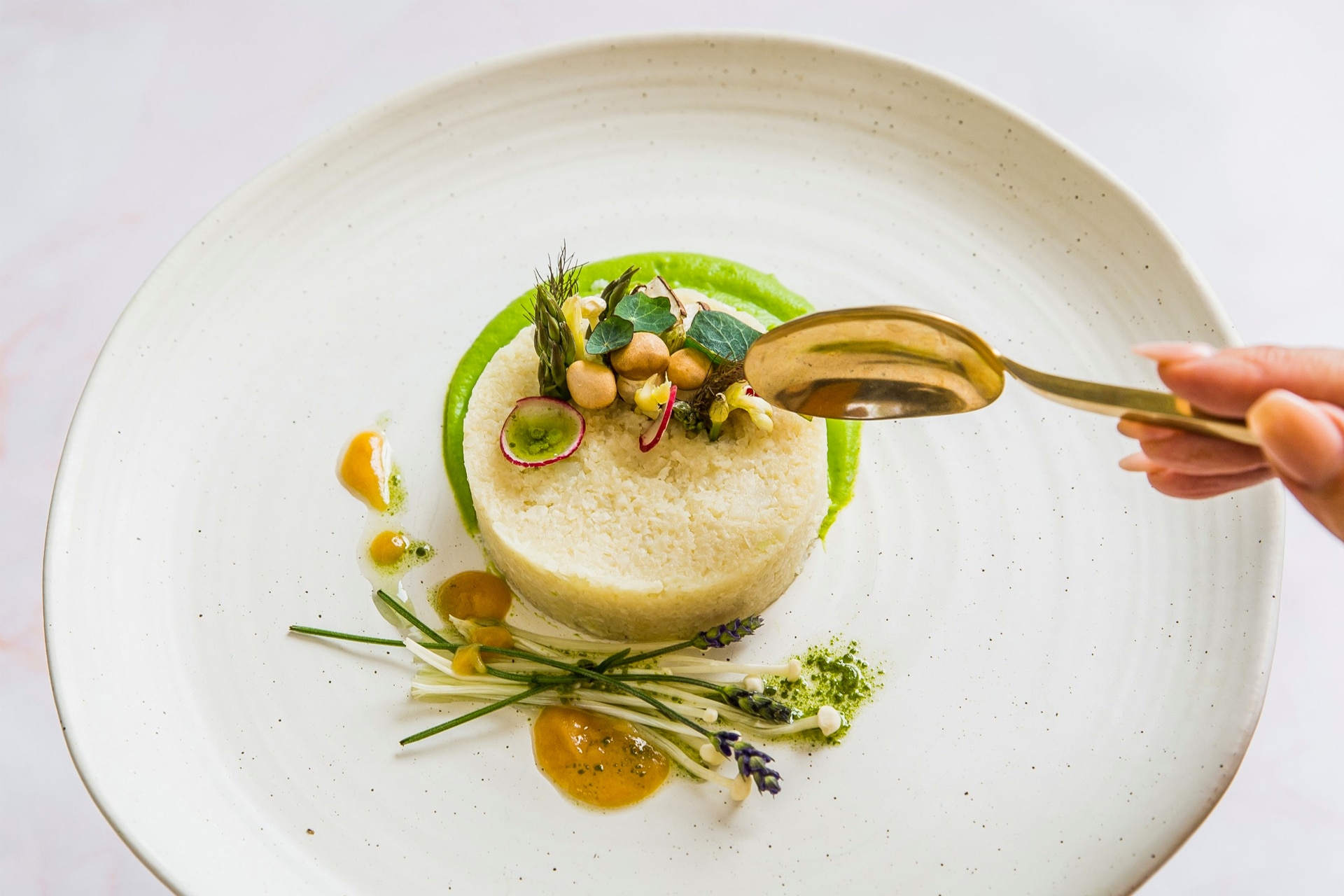 There's more to Australia than barbecue and meat pies. Vegans in Sydney are in luck with all the fantastic plant-based culinary experiences this city has to offer. The food in Australia is diverse with strong Asian, Mediterranean, and African influences. the best place for vegan food in the city is Newtown, just outside the city centre, which is home to restaurants, delis, and cafés. If you live in Newtown, there's always a chance you're surrounded by vegan dishes including plant-based donuts, crunchy cauliflower burgers, and a vegan pub, The Green Lion. Come stay at The Urban Newtown and you'll be in walking distance from all the restaurants with plant-based cuisine.
6) New York City , USA
Home to restaurants that offer many varieties of cuisines, including vegan, New York is thought of by many to be the global capital of international food. A study recently reported that New York had 111 vegan restaurants within a five-mile radius of the city. PS Kitchen is an artisanal restaurant that specializes in small and large plates, desserts, and bar drinks. And, when it comes to great, affordable, fast, and tasty eats, consider the Vegan Food Court (the second location of Marty's V Burger's three locations) and the second location of V Spot from Brooklyn, both of which are on site.
If you are looking for an upscale dining experience, visit Avant Garden for their exceptional choices, specializing in upscale, contemporary, fine vegan cuisine. Hangawi and Hangawi's sister restaurant, Franchia Vegan Cafe offer a spectacular vegan Korean/Asian fusion. The city has multiple vegan bakeries including Erin McKenna's Confectionery, a vegan sweets shop. It also has Rawesome Treats, a raw dessert shop and Moo Shoes, a vegan shoe store for vegan feet.
7) Berlin, Germany
While Berlin's vegan restaurant count seems to have stabilized more recently, the vegan scene in Berlin continues to grow and thrive. As is the norm in Berlin, the word vegan is displayed prominently on many restaurant signs. Veganism is more commonplace and popular in Berlin than anywhere else. People know about the vegan lifestyle and can find plenty of options at any restaurant, especially in Mitte. Examples of vegan dishes include pizzas at La Stella Nera, vegan doner kebabs at Vöner der Vegetarische Döner, world-class vegan fast food at Vedang, healthy dishes at Lucky Leek or Kopps, and creative gourmet dishes at Mana. You can find any type of vegan dish you are craving. When you're in Berlin, a must-try is AtayaCaffe, the highest-rated vegan restaurant in the city with African and Italian influences. Highlights include vegan brunch and dinner on the weekends, plus dishes like the African bowl, fresh gnocchi, and tiramisu. If you want to enjoy a variety of exotic food styles, look no further than a Vietnamese-style restaurant.