Cue the calypso music, the Caribbean is calling! Forget cooking and cleaning! Take in unparalleled sights with an umbrella drink in your hand from a floating resort. Amongst some of the most gorgeous white sand and deep blue waters in the world, the Eastern Caribbean is home to some of the most beautiful beaches and many of the area's most popular islands. In the Western Caribbean, explore beautiful coral reefs and many Mayan ruins. You can cruise the ABC islands of Aruba, Bonaire, and Curaçao, marvel at the beauty of the local sites and immerse yourself in Caribbean culture. While there, make sure to taste local food and enjoy some local rum!
There are many great Caribbean cruise lines to choose from, but here are our top three picks for the best Caribbean cruise lines for your unforgettable vacation!
1. Royal Caribbean International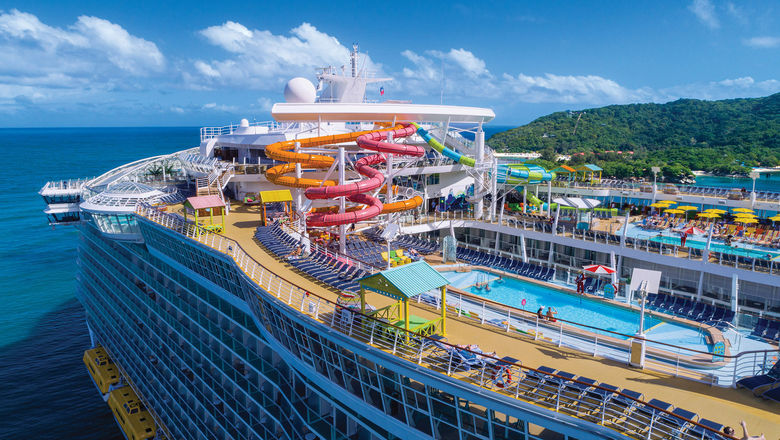 We're not surprised to find out that the current title holder for the world's largest cruise ship, Royal Caribbean International, is also our Best of Travel Awards winner for Best Caribbean Cruise Line 2022. After all, the Caribbean is in the name. When you travel on a Royal Caribbean Caribbean cruise, you can enjoy the sights of majestic mountains like Petit Piton in St. Lucia, explore Belize's dense rainforests, and admire the Jamaican waterfalls and coral reefs of Bonaire. If you want, you can sunbathe on Royal Caribbean's private island in the Bahamas. Royal Caribbean is a top choice. From its fleet of modern ships and, a constant stream of entertainment options to its solid vacation packages, everything about Royal Caribbean makes it a great option for your next vacation in sunny climes.
2. Disney Cruise Line
There is even a Disney Cruise Line Private Island in the Bahamas! One side of the island, aptly named Serenity Bay, is strictly for adults. Disney offers cruise packages that include Broadway-quality performances, deck parties, and more in addition to shipboard and shore excursions, lots of exciting onboard activities, and specialty dinners. The cruises range from 4 to 10 nights. Departing from the Western Caribbean and sailing to Cozumel, the Bahamas, and Jamaica they visit more than a dozen ports. American territories in the eastern Caribbean: the Virgin Islands, Puerto Rico, and the Dominican Republic; and, in the southern Caribbean, St. Kitts, Barbados, and Aruba.
3. Princess Cruises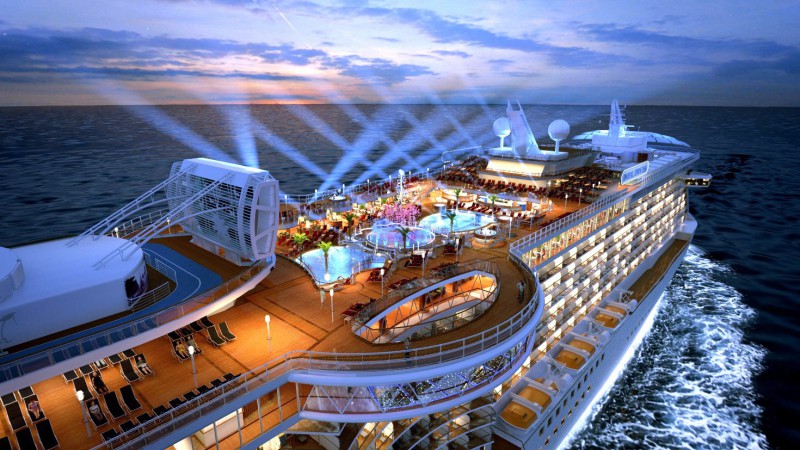 On a Princess Cruises Caribbean cruise, you can discover Cozumel's ancient Mayan ruins and engaging national parks. A Caribbean cruise line is known for providing an immersive destination experience and engaging shore excursions. have access to activities such as sailing, snorkeling, and stingray interaction on their private island in the Bahamas and at a cay in Grand Cayman; or head to Belize for the second-largest barrier reef in the world, or enjoy a catamaran excursion in Antigua. With the vibrant nightlife of seafood dinners, live music, and street fair shopping, this island should not be missed. Princess cruise offers handmade regional food with homemade sauces, bread, and ice cream. It is also known for its spa, onboard entertainment, and cozy rooms.
4. Norwegian Cruise Line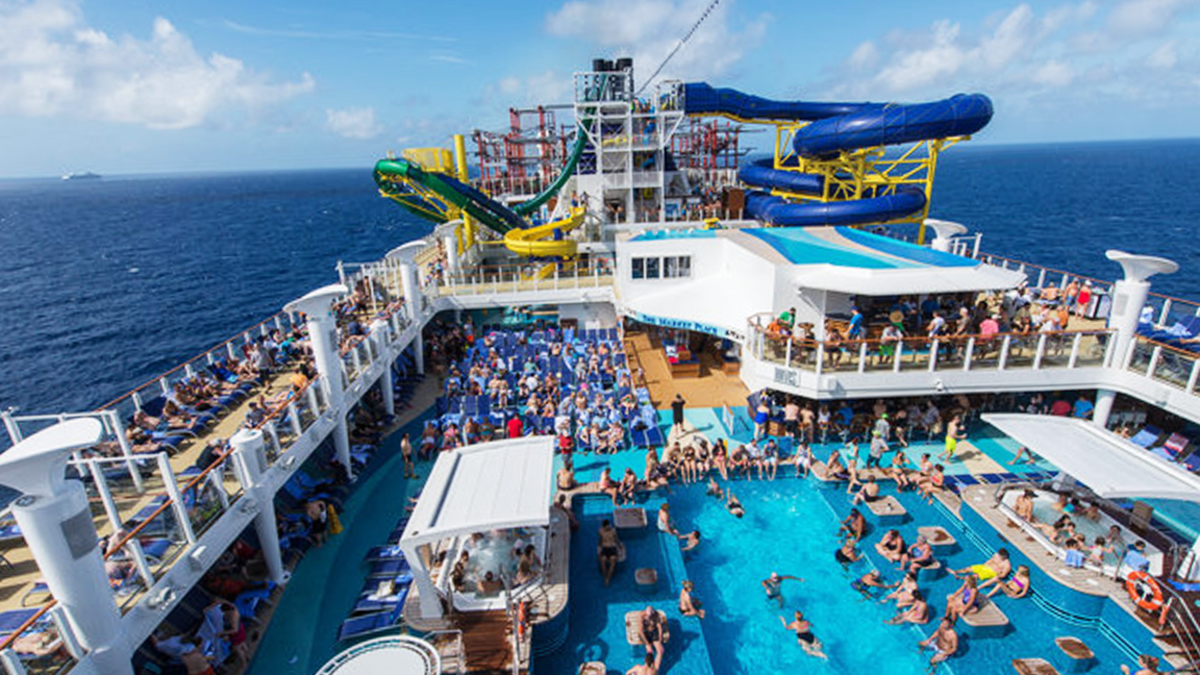 There are many options to choose from – so many in fact that there are 10 departure ports – to explore your Caribbean cruise port: St. Kitts, Jamaica, Belize, Grand Cayman, Aruba, Honduras, and St. Thomas, and Puerto Rico. In Jamaica's Ocho Rios, you can swim with dolphins or hike up a waterfall. In Puerto Plata, Costa Rica, ride a horse along the pristine coastline.
You can stay in spacious, modern Norwegian staterooms, enjoy the restaurants and lounges, and be entertained by Jersey Boys, Kinky Boots, and Footloose. When it comes to island destinations, Norway boasts two. They are Harvest Caye and Great Stirrup Cay. It's also a great family-friendly cruise because it has the first on-board go-karts track, laser tag, and water parks.
5. Celebrity Cruises
Whether you're looking for a one-week or two-week stay, Celebrity Cruises has a Caribbean cruise for you. From ports in Fort Lauderdale, Miami, and Tampa, Foodies will especially enjoy the island-based flavors from jerk seasonings to curries. expect to find different fresh fruits such as mango, papaya, guava, and coconut, and seafood such as mahi-mahi, grouper, kingfish, red and yellowtail snapper, and conch. The true taste of the Caribbean can be seen on tours of rum distilleries and cocoa and coffee farms. Be sure to take in old forts, museums, ancient churchyards, and UNESCO World Heritage sites, such as those in St. Kitt's and Nevis, Curacao, Barbados, and Puerto Rico. Discover Bonaire's salt flats and flamingoes, scale waterfalls and spelunk through caves, hit a round of golf on the island's lush green golf course, and explore everything from Mexican silver to Cuban cigars.
6. Oceania Cruises
Visit Caribbean coasts, ports, and destinations less frequently traveled with Oceania Cruises. Travelers who want to explore Caribbean islands such as St. Vincent, Bonaire, Guadeloupe, and Dominica will depart on small, designer-inspired ships from Miami. Want authentic culinary and travel experiences curated by an expert? This culinary- and destination-focused cruise line offers experiences like Grenada (the Spice Isle), Saint Lucia (the Island of Spice), and Barbados (where you'll learn how to make a variety of tropical cocktails).
7. Holland America Line
Holland America Line is the best. They have spacious, comfortable ships, award-winning service, delectable dining, and many activities for every traveler. It's easy to see why. Holland America offers Caribbean cruises lasting anywhere from a few days to a few weeks with ports of call in the Cayman Islands, Key West, Cozumel, Aruba, and more. Experience the Panama Canal, snorkel with sea turtles and parrotfish in St. Lucia, and ride horses on Half Moon Cay, the cruise line's exclusive private island in the Bahamas. Even better, most Holland America cruises have a fantastic children's program.