For many women, the idea of traveling solo can be intimidating, especially if you're trying to be adventurous and go to less-touristy places with limited safety infrastructure in place. But even if you're visiting an area that seems safe and touristy on the surface, it's important to always have your wits about you and take precautions when traveling solo as a woman. While there are definite challenges that come with being a female traveler, it's also an exciting and rewarding experience; these tips will help you make the most of your trip!
Be an Explorer
It might be simple to visit an area where all people speak English and can accommodate you, but go out of your way to go to less mainstream tourist sites. There will be some risks, just like anything in life, but that's how you can get the most out of your vacation and see a culture or region in depth. You will be surprised by how ordinary people go about their daily lives in the regular life of the town, you just had a local meal, and participate in the community's customs. If you do not speak the language and you do not know anyone who speaks the language, it may still be possible to have a meaningful trip. All you need is a smile and a little Google Translate.
Take Advantage of Available Resources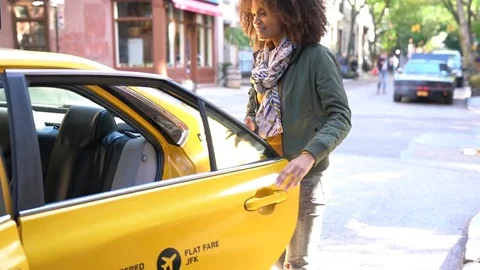 When you're a solo female traveler, it can be easy to feel vulnerable and out of your element. If that's how you're feeling, however, don't try to tough it out. Instead, take advantage of what resources are available. For example, if you're staying at a hostel, ask other travelers for recommendations on places to eat or things to do—most people love sharing their experiences with others! You can use taxis and rideshares to explore places and markets. In most countries, you'll be able to take advantage of their own variation of the ridesharing app, like Uber but make sure that you use such apps smartly and safely.
Trust your Gut!

When it comes to safety tips while traveling alone, know that you should never have to put yourself in a dangerous situation just because someone has been flirting with you or because they have paid for something on your behalf. Trust your gut instinct, pay attention to any red flags, and leave any situation that makes you uncomfortable as soon as possible. Your safety is more important than anything else. If anyone asks you to do something that doesn't feel right, do not hesitate to get out of there! You are an explorer; be smart about it! Do not go anywhere alone if you can help it, and make sure to always keep an eye on your belongings. And finally, try to make friends along the way—it's easier when there are people around! 🙂
Be a smart traveler!

As an explorer, always be prepared for any scenario by having a few safety tips in mind! Always bring a map of where you are going, as well as emergency contact information such as your hotel's phone number and the local police station's phone number. Also, make sure to carry some cash (in case of emergency) and keep your passport and other important documents secure. Have backup copies on you and at home with your trusted contact and don't hesitate to ask locals for help if needed. Get your hands on pepper spray: Pepper spray is an easy self-defense weapon to carry while you're traveling. While it won't protect you against everything, it could give you some peace of mind if things ever got out of hand.
Look at your dress!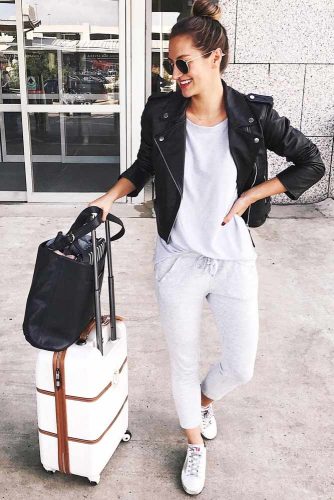 One of your biggest safety tips while traveling alone is to be aware of what you're wearing. While cities are getting safer for women, it's still not a bad idea to err on the side of caution and avoid wearing overly revealing clothes. Wearing baggy clothing that covers your body will make you look less vulnerable to potential predators. Also, don't forget about shoes! It can be tempting to wear flip-flops or sandals when traveling because they're easy to slip on and off, but they leave more skin exposed than most other types of footwear. The same goes for high heels—while they might make you feel like an explorer (and look good), they also leave your feet open to injury.
Join Travel groups
It doesn't mean that you will be all alone when you're traveling alone as a woman. Facebook groups that cater to traveling solo have thousands of members. Get connected with other solo female travelers if you want to. You can post where you are planning to go and get advice from travelers who have been there. Plus, you might befriend other women going to the same locations as you. You'll also find some very helpful safety tips while traveling alone on these pages. You could also join online forums and blogs dedicated to exploring destinations around the world or your local community. These sites often allow users to share their travel experiences through photos and stories, which can be really helpful for first-time solo travelers looking for advice on what places they should visit and what things they should do while visiting those places.
Have Fun!
While solo female travel is something that many people fantasize about, it can be risky and dangerous. Regardless of whether you're on a brief vacation or a longer excursion, ensure that you have fun while traveling alone; just because you are by yourself doesn't mean that you need to miss out on opportunities for fun and enjoyment. Be smart, be safe, and have fun!