One of the reasons why the moringa tree is known as the miracle tree is that its leaves, fruits, sap, oil, roots, bark, seeds, pods, and flowers have medicinal properties. Several products can be made from the drumstick tree. The tree is also called the drumstick tree. Asia, Africa, and South America are the most common locations for this species. Here are 16 great benefits of moringa leaves that will encourage you to add them to your daily routine.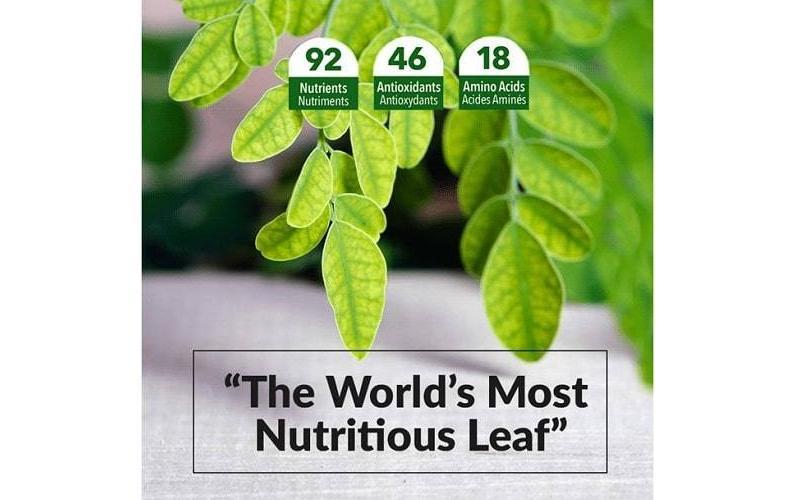 Moringa Leaves – High in Nutrients
Even taking carrots, oranges, and milk into account, the moringa leaves have some outstanding nutritional value. They can be used in Indian cuisine in several ways and are versatile, fitting in well with one's diet. Most often they are eaten when blended with juices and used as a vegetable in stir-fries. When eaten on their own, the moringa leaves do not have any negative side effects.
1) Anti-Inflammatory
Inflammation is a way in which the body reacts to both pain and injury. Due to the presence of isothiocyanates,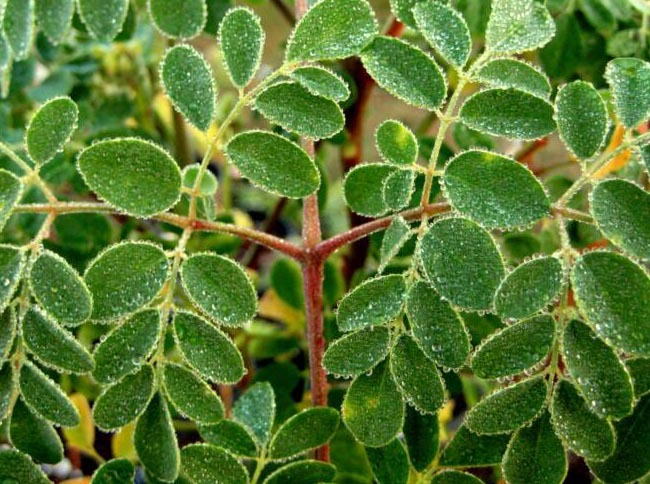 Moringa leaves are anti-inflammatory. It has been shown to limit the growth of cancer cells. Inflammation is a contributing factor to several chronic illnesses, including cancer, arthritis, and rheumatoid arthritis. When an injury or infection strikes, the body is subject to heightened inflammation.
Essentially, it is a protection mechanism against trauma, but due to an unhealthy lifestyle and diet, inflammation may build up in the body. Long-term inflammation leads to chronic health issues. Ingesting moringa leaves has been found to decrease inflammation.
2) Rich in Vitamins and Minerals
Moringa leaves are rich in vitamins A, C, B1 (thiamin), B2 (riboflavin), B3 (niacin), B6, and Folate. They are also rich in magnesium, iron, calcium, phosphorus, and zinc.
One cup of moringa leaves will contain 2 grams of protein, magnesium (8 percent of the RDA), Vitamin B6 (19 percent of the RDA), Iron (11 percent of the RDA), Riboflavin (11 percent of the RDA), and Vitamin A (9 percent of the RDA).
3) Rich in Antioxidant
The leaves of the moringa plant contain anti-oxidants and protect against the effects of free radicals in the
environment. Free radical damage is responsible for many chronic diseases such as type 2 diabetes, heart problems, and Alzheimer's. Moringa leaves contain lots of vitamin C and beta-carotene that can fight against free radicals.
Furthermore, moringa leaves contain Quercetin, an antioxidant that lowers blood pressure. Moringa leaves also contain chlorogenic acid, which helps to stabilize blood sugar levels after eating. In a study of women, consuming 1.5 teaspoons of moringa leaf powder for three months caused an increase in antioxidant levels in the blood.
4) Rich in Amino Acids
A wide range of healthy amino acids is present in Moringa leaves including 18 of them, with each type playing an important role in our wellbeing.
5) Lower Blood Sugar Levels
Blood sugar levels that remain high create diabetes in individuals. Diabetes can then cause heart problems and organ damage. For this to not happen, it is good to keep the blood sugar levels in check. Moringa leaves are a great resource since they have high levels of isothiocyanates.
6) Lowers Cholesterol
Besides oats, flax seeds, and almonds, moringa leaves can act as a remedy against high cholesterol. The reason that moringa leaves can counteract high cholesterol is that cholesterol is a major contributor to heart disease. Pregnant women with morning sickness typically experience increased levels of morning sickness, which increases the risk of gestational diabetes. A type of diabetes first detected in pregnant women without diabetes before getting pregnant. I recommend moringa leaves for pregnant women with gestational diabetes.
7) Protects the Liver
If you have tuberculosis, it's better to consume moringa leaves, which help to attenuate the side effects of anti-tubercular drugs and speed up the recovery of liver cells. The leaves contain high concentrations of polyphenols that protect the liver against oxidative damage and can reduce it. They also increase the liver's protein levels.
If the liver is doing its job well, there are good enzyme levels in the body. Moringa leaves maintain these.
8) Improves Bone Health
Moringa leaves are great sources of calcium and phosphorus, both of which are essential for strong bones. The fact that moringa leaves possess anti-inflammatory properties is the reason they combat arthritis and are even thought to help bones heal that have been damaged. Additionally, Moringa oleifera helps to prevent osteoporosis and maintain bone and tooth health.
9) Protects Against Arsenic Toxicity
Arsenic contamination is widespread in many parts of the world. It has made its way into the systems of people living in many parts of the world, with one common route being rice-based food items.
Long-term exposure to this element has been linked to the development of cancer and heart disease.
10) Good for the Stomach
As a remedy for digestive disorders, Moringa leaves are beneficial to those suffering from constipation, bloating, gas, gastritis, and ulcerative colitis.
Even the high level of B vitamins in the leaves can improve digestion, as they contain antibiotics and antimicrobials.
11) An Antiseptic
Moringa leaves are antiseptic and fight many bacterial infections. They are beneficial to wound healing and can speed up the healing of bruises, cuts, and burns because they help reduce the clotting time.
12) Improve Lactation
One ancient use of the moringa plant was to aid breastfeeding. High in protein, vitamins, and other necessary nutrients, the moringa plant is good for the health of both the mother and the child.
13) Helps in Weight Management
Moringa leaves are excellent for burning fat in the body. Unlike many weight loss remedies, moringa leaves won't suck your energy away. What this does is keeps a person buoyant and nurtured. This substance helps minimize cravings for food and boosts metabolism. They also decrease levels of cholesterol.

14) Good for Skin and Hair
Moringa leaves are known for containing high amounts of antioxidants and nutrients, which improves skin and hair health and improves its appearance. These products make the skin softer and the hair shine. The leaves of the moringa plant contain antioxidants that have anti-aging effects on the skin. This makes them beneficial for the skin's appearance. In addition to this, a paste of moringa leaves when applied to the scalp can help reduce dandruff and make hair look thicker and glossier. The leaves also provide the hair follicles with extra strength. They are good for those with acne-prone skin. Moringa leaves are also a component of many cosmetics. Not only do they have a subtle but visible effect on skin tone, but due to their purifying nature and therapeutic properties, they provide a luminous, radiant appearance.
15) Good for the Nervous System
For example, moringa leaves show improvement for symptoms of many nervous disorders such as ADHD, anxiety, and depression. These leaves provide brain health and function as neuro-enhancers. Eating moringa leaves is important for people who suffer from migraines and frequent headaches because they contain lots of vitamin E and C. This reduces neural degeneration and improves brain function. These leaves also act as a mood regulator, stabilizing the production of neurotransmitters like serotonin, dopamine, and noradrenaline, which are necessary for memory, mood, and cognition.
16) Good for Detoxification
Unlike other plants, moringa leaves are natural cleansers that detoxify the body, allowing it to stay healthy and resistant to infections. Also, they boost your energy levels.