Obesity in kids has reached epidemic proportions in the United States. The latest research finds that nearly 17% of children from ages 2-19 are obese, including 12% of kids between 6 and 11 years old, with African American and Hispanic kids being far more likely to be obese than their white counterparts. However, there are ways to prevent obesity in kids, even if you're concerned about your child being at risk of becoming overweight or obese in the future. With these five tips on how to prevent obesity in kids, you can start building healthier lifestyle habits from the get-go.
1) Take your kids to the park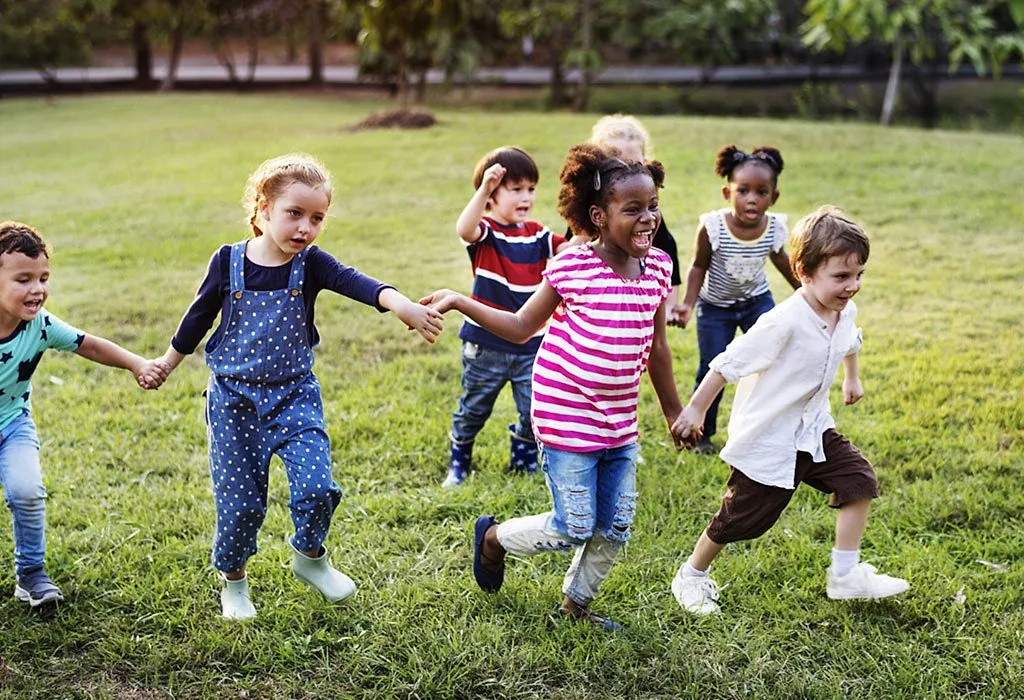 In a day and age where kids spend most of their time inside at computers or TVs, taking them out to play is a way to get them moving. Children ages 2-11 should engage in 60 minutes of activity per day. You can help your child by encouraging exercise and limiting video games and TV. By increasing physical activity, you'll be doing your family a huge favor and helping prevent obesity later on. After all, it's never too early to start preventing problems like these.
So if your kid spends every waking hour playing video games, think about adding an hour at least five days a week outside – walking, biking, or running around. Incorporate activities that they enjoy, such as sports and outdoor chores with push mowers and leaf blowers. If they enjoy swimming, take them to swim classes so they don't have to feel self-conscious about not being able to swim well yet (kids are great at holding themselves back from trying new things because they lack confidence). There are tons of great ways for families to stay active together. All you need is creativity!
Looking for more ways? Here are 20 Tips for Healthy Family Meals & Simple Family Activities for Great Health. And what about nutrition?
2) Prepare healthy snacks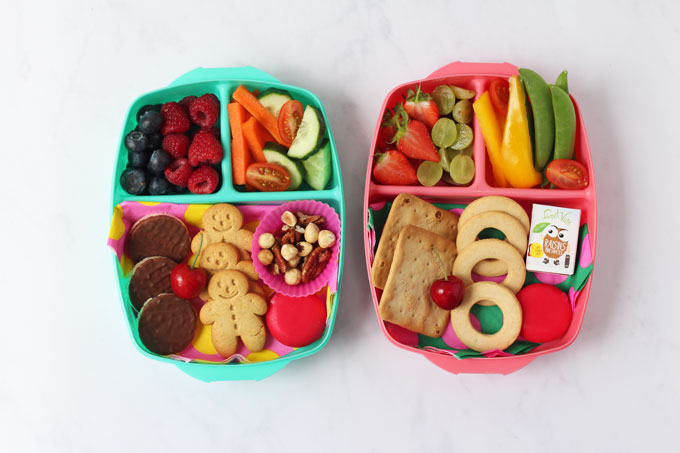 Instead of giving your child chips and cookies, prepare healthy snacks that they can grab on their way out of the house. A small baggie filled with carrot sticks or apple slices can satisfy a sweet tooth without throwing off calorie intake for an entire day. Try storing fruit salad in a Tupperware container, which will keep it fresh longer than a bowl full of cut-up fruit. A 1/2 cup of yogurt is another healthy snack idea; try flavoring it with some honey and ground cinnamon to boost its appeal even more. When you're at home, make sure you have plenty of frozen vegetables on hand so you can quickly toss them into soups and stews. And don't forget about veggies like broccoli—if you boil it ahead of time, you can store it in the fridge for up to three days. When your family's ready to eat, all you have to do is reheat!
We all want our kids to eat a well-balanced diet, but it can be hard for children to make healthy choices when they're hanging out with friends. The best way to keep your kids from consuming too many calories is by setting a good example. If you put healthy food on your table, they'll likely eat it—and not just occasionally! Aim for five or more servings of fruits and vegetables every day, even if that means adding another serving at dinnertime. You'll also want your child to get plenty of calcium and vitamin, both of which help promote strong bones and teeth. Most dairy products are a great source of calcium, but you may need help getting your kids (and yourself!) excited about drinking milk after school or eating yogurt as an afternoon snack.
3) Encourage a variety of active sports
If you have a child who's obese, it's not enough to make him eat more veggies. It's also important to encourage physical activity. The American Academy of Pediatrics says that kids should get at least an hour of moderate-to-vigorous physical activity per day, and even more is recommended for children who are overweight or obese. That means limiting time spent on sedentary activities like computer games or watching TV and making sure they're engaged in active ones instead. More active play with friends can go a long way toward addressing obesity—even if it comes with some extra sweat and hard work along the way.
Most people know that staying physically active throughout life can help you maintain good health, but did you know many ways are being inactive might be harming your body? For example, studies show that fewer than 60 minutes of exercise each day may increase your risk of heart disease by up to 90 percent. What's more, unfit adults face higher risks of colon cancer, type 2 diabetes, and depression than their fit counterparts do. To prevent obesity in kids, encourage them to take part in at least one team sport every season as well as moderate levels of vigorous activity every week. This could include swimming laps during swim class or taking brisk walks around your neighborhood every evening after dinner.
4) Make sure meals are balanced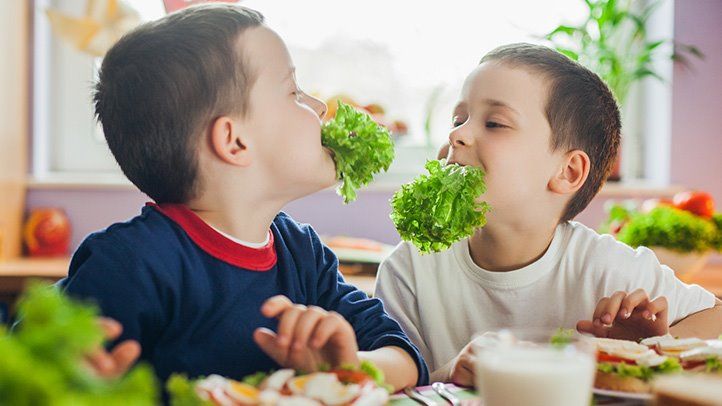 A healthy breakfast is critical for ensuring that children have enough energy to make it through their school day. But preparing something homemade—even if it means a bit of extra work—can be beneficial. Relying on too many packaged foods and a drive-through can lead to an unhealthy, overly processed diet. If you're not sure what a balanced meal looks like, pick up one of these helpful books or download an app with tips on how to create your meals that meet recommended dietary guidelines. The more time you spend preparing meals at home and exposing your child to healthy eating habits, rather than relying on takeout and high-calorie fast food options, will help them develop lifelong healthy eating habits. It's also important to get kids involved in choosing what they eat; they might be more likely to try something new if they had a hand in making it. And as we all know, taste buds start forming early. Try some fresh fruit and vegetables instead of cookies or candy when you need a sweet treat. You could even make smoothies together. Pack a lunch: Takeout every night doesn't just affect your waistline; it can negatively impact grades as well. Studies show that students who bring lunch from home perform better academically than those who don't, possibly because having access to good nutrition gives them increased energy throughout the day.
5) Promote fruits and vegetables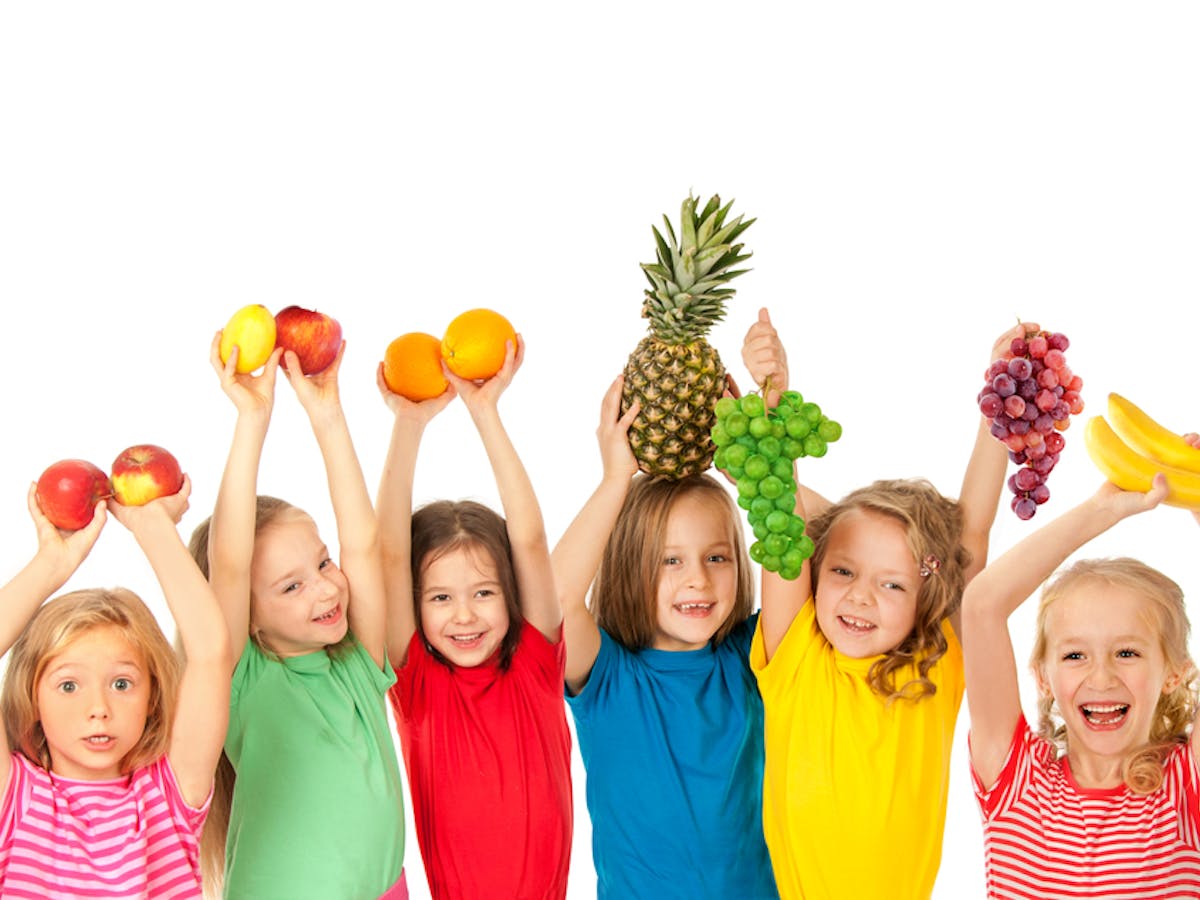 Eating a healthy diet is essential for keeping your weight and overall health under control. Eating a lot of fruits and vegetables will help you avoid overindulging in fattening, processed foods. It's a win-win—you get healthier while eating delicious meals that keep you feeling full longer. Mix it up at breakfast by adding strawberries or cucumbers to your oatmeal or avocado slices onto your eggs benedict! Eat more veggies throughout your day with side dishes like roasted cauliflower or broccoli. And don't forget about fruit smoothies as an afternoon snack! A glass of watermelon juice can be just as refreshing as a soda pop without all those extra calories. For dessert, opt for fresh fruit instead of sweets—it'll still satisfy your sweet tooth without sabotaging your diet. A study published in Appetite found that people who ate fruit as a pre-dessert enjoyed their meal more than those who didn't eat any fruit before their meal. Adding fruit to your meal might also help curb overeating by making you feel fuller faster! In addition to reducing calorie intake, studies have shown that eating high amounts of fiber and whole grains helps reduce abdominal fat. So if you want to prevent obesity in kids and adults in the USA start including more whole grains (like brown rice) into your diet along with plenty of fruits and vegetables.