The world is full of beautiful islands, and it's hard to choose the most beautiful ones among them all. An island suggests dreams of paradise: a respite from the rat race and a pristine bit of sand where you can relax beneath rustling palms and stare at a tranquil blue sea.
Though all islands are similar in some respects, not all have the same beauty. The particular attribute of some is defined more by the sea that surrounds them, which can capture the attention of connoisseurs with its radiant beauty and rich coral reefs.
Other islands boast lavish jungles and velvety peaks, and some intrigue travelers with their cultural gems. If you're looking for some sort of paradisiacal getaway, whether it's tranquil beaches, beautiful scenery, or tantalizing cultural delights, these islands lie far from the hectic rat race but close to creature comforts.
1. The Maldives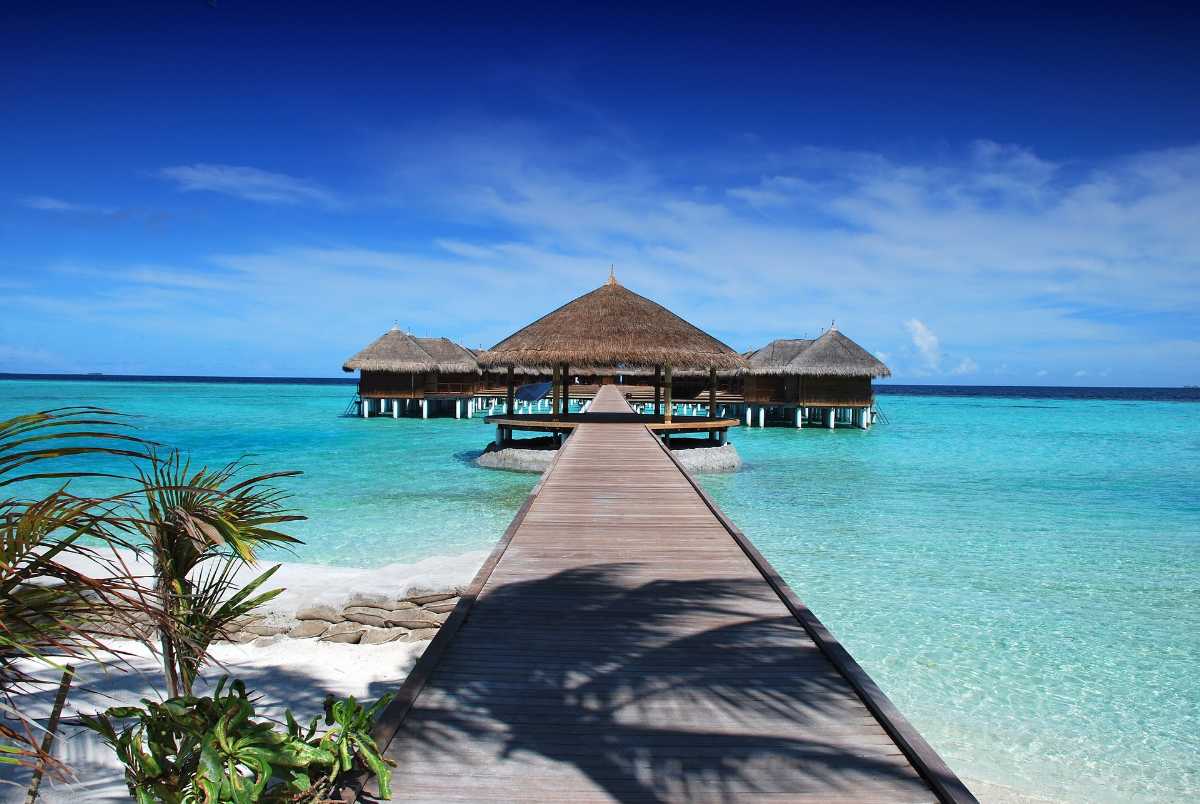 The Maldives is home to some of the world's most exquisite islands, but it's the sea, which makes these islands special. Gorgeous blue-green water bathes these eye-catching white shores, which rise scarcely out of the vast Indian Ocean. Made up of 26 natural atolls, the Maldives is the world's lowest-lying nation and is only three meters above sea level at its highest point. Although these countries have stunning coral reefs, tourists enjoy visiting them as well. There are lots of beachgoers and also surfers on this coast.
2. Bora Bora, French Polynesia
Taking the shape of a giant Mexican sombrero, this mountainous and lush island appears in many a South Pacific fantasy. The focus and main attraction of this scenic and tropical beauty is its astonishing lagoon, appearing in bright and lively shades of turquoise. In the clear waters of the lagoon, fish, turtles, sharks, and rays swim among many small islands. The island is distinctly French with mouthwatering cuisine. Scuba diving and snorkeling are excellent around the nearby reefs, and hiking trails meander through the palm-dotted forests.
3. Palawan, Philippines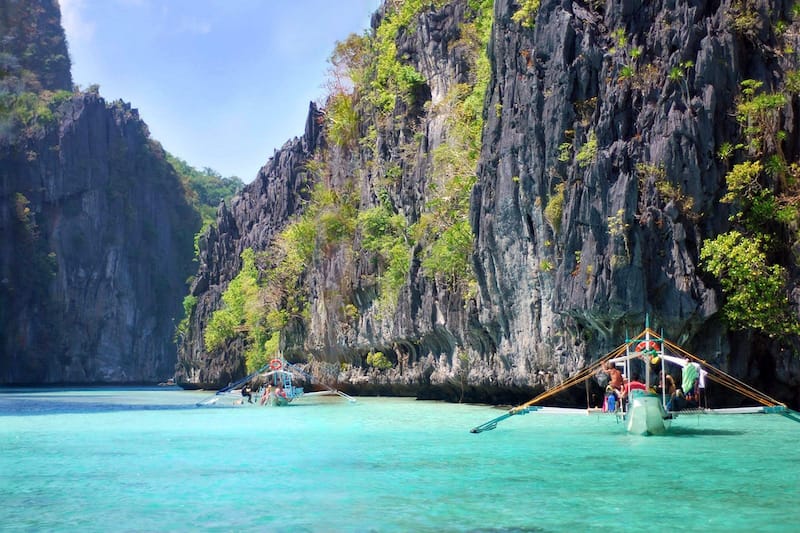 Palawan is the Philippines' answer to paradise. This island province is bounded by the South China Sea and it stretches to Borneo, with lush limestone peaks and such clear water that you can see the expressions on the fish. Part of the beauty of these volcanic islands is the rustling palm trees lining the white-sand beaches and its rich coral reefs containing all sorts of fish, both vibrant and awe-inspiring.
One other major attraction to note is that these islands house some unique wildlife, like emerald lakes and quaint fishing villages. Coron houses lavish resorts, and El Nido is home to one of the most alluring islands in the region. In the vicinity of this location, you can take the time to island-hop among the Bacuit archipelago. A major attraction of Palawan is the World Heritage-listed Puerto Princesa Subterranean River National Park, an awe-inspiring limestone cave system with a long underground river.
4. Seychelles
Largely undamaged and picturesque, Seychelles is worth visiting. Situated to the east of Kenya, this less populated scarcely touched archipelago of 115 coral and granite islands offers plenty of sights to see such as a UNESCO-listed jungle, an expanse of sparkling coral reefs, and palm-lined, secluded sandy beaches flanked by colossal boulders. Around half of the land in these equatorial islands is a wildlife refuge and many of the islands are part of a fish-rich marine sanctuary, which has offered opportunities for excellent diving and snorkeling.
This abundance of fishing, in combination with dishes inspired by French Creole cuisine and charming hotels found in Mahé, Praslin, and La Digue, make it easy to see why Seychelles is popular.
5. Santorini, Greece
Stunning Santorini features dramatic sea-filled calderas, spectacular sunsets, and bleached white villas on volcanic cliffs. Visible from almost anywhere, the country's blue-domed churches rise from the sparkling sea, and bright red bougainvillea are reflected on their surfaces.
For some of the most amazing views of Santorini, one has to visit Firá and Oia — two settlements perched atop the island's imposing black lava cliffs — as well as Oia, which ranks among the most photographed destinations in the world. Among other highlights of Santorini are the Akrotíri Archaeological Site, Ancient Thira, the black sand beach of Perissa, and course, the sunsets. To sail into this stunning caldera, surrounded by soaring sea cliffs, makes an unforgettable first impression.
6. The Cook Islands
If you ever dream of being castaway in the South Pacific, the Cook Islands are perfect for you. This archipelago, formed between French Polynesia and Samoa but with strong ties to New Zealand, is among the least-explored islands in the South Pacific. Among the islands' top attractions are attractive natural pools, beaches edged with palm trees, and peaks of old volcanoes. Perhaps the best of all is that the locals are among the friendliest in the South Pacific.
Rarotonga is the main tourist hub, with its many hotels, abundant hills, and luxurious beaches. Aitutaki is one of the most picturesque islands in the South Pacific. On the hilly shorelines, and snuggled within an enchanting lagoon are a collection of villages with breathtaking landscapes and many tiny islands within paddling distance of the resorts.
7. Bali, Indonesia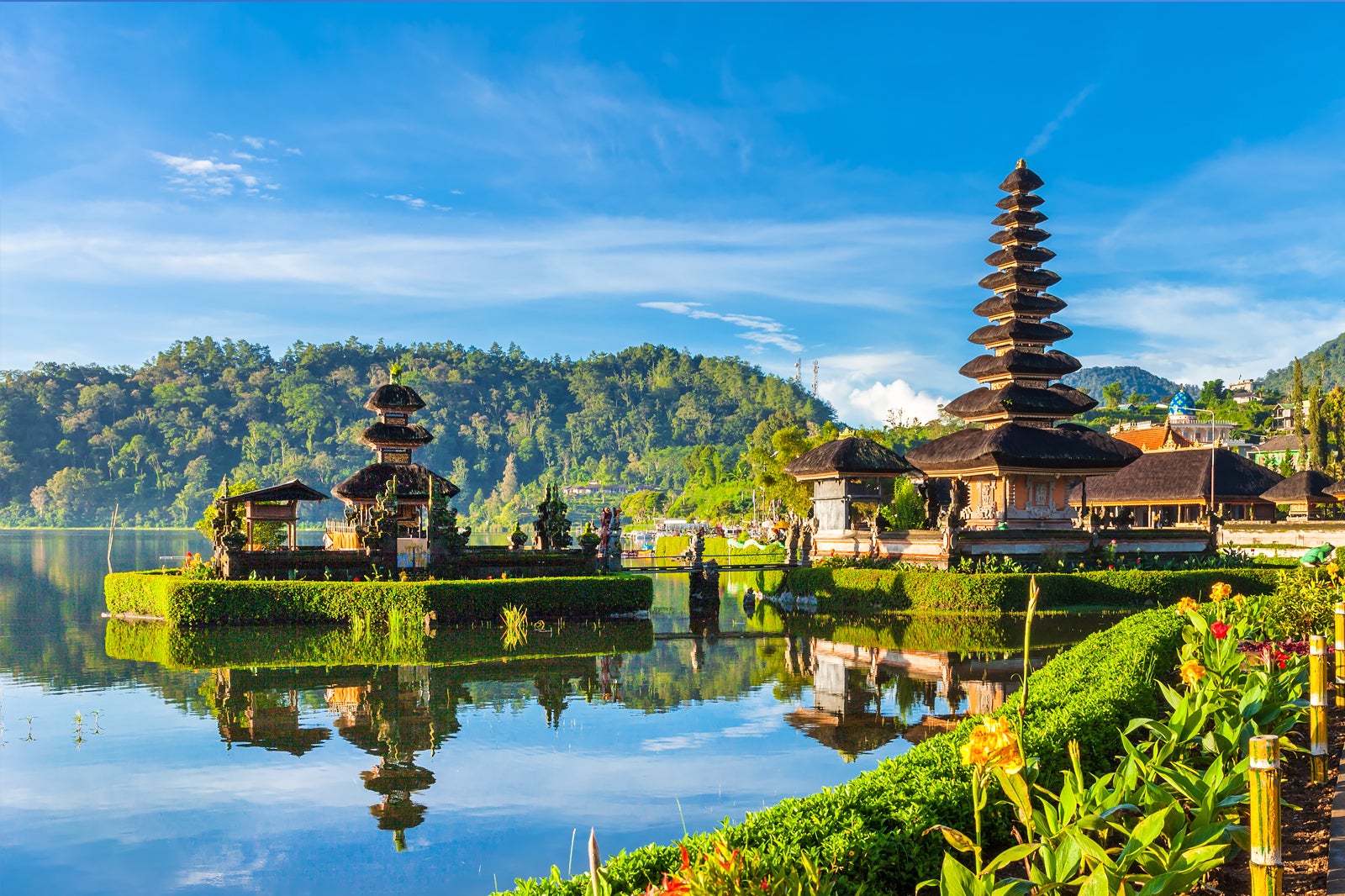 The Bali culture is a smorgasbord for the senses: temples belch incense, paddies twinkle electric green, and the food jolts the taste buds. Tourists find that in addition to sunbathing, swimming, and surfing, many other recreational activities can be found at the beaches and throughout the lush countryside of the island, from sightseeing to traditional spas and souvenir shopping.
Bathe in the spiritual ambiance of Ubud, visit Seminyak, and family-friendly Sanur, experience the hustle and bustle of touristy Kuta, or discover the natural attractions on the neighboring volcanic island of Lombok. Wondering where to stay on your trip? We have numerous gorgeous beach resorts. If you have kids, check out the many fantastic family-friendly hotels!
Without a doubt, Bali's exotic and lovely spirit will bring peace to your soul.
8. The Dalmatian Islands, Croatia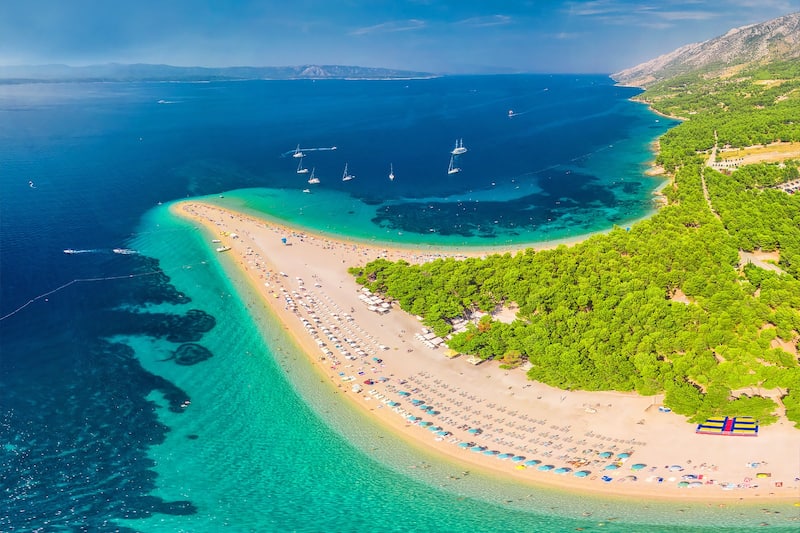 Along the Croatian coast of the Adriatic Sea, the Dalmatian Islands are a dazzling mix of peaceful, idyllic tranquility and grandeur. Rustic villages and gorgeous hotels and restaurants reside in these islands, which are surrounded by serene water and some of Croatia's best beaches.
Zlatni Rat beach in Brac ranks highly on the list, but Hvar is just as magnificent with Gothic churches, a car-free old town, and a picturesque fishing harbor. Next, you can go to the beautiful Pakleni Islands with crystal-clear water and secluded coves.
Other Croatian Dalmatian Islands you might want to check out are Korcula, which has the classic red-roofed, white-washed architecture; Mljet, home to two large saltwater lakes; and Vis, which is relatively uncrowded.
9. Fiji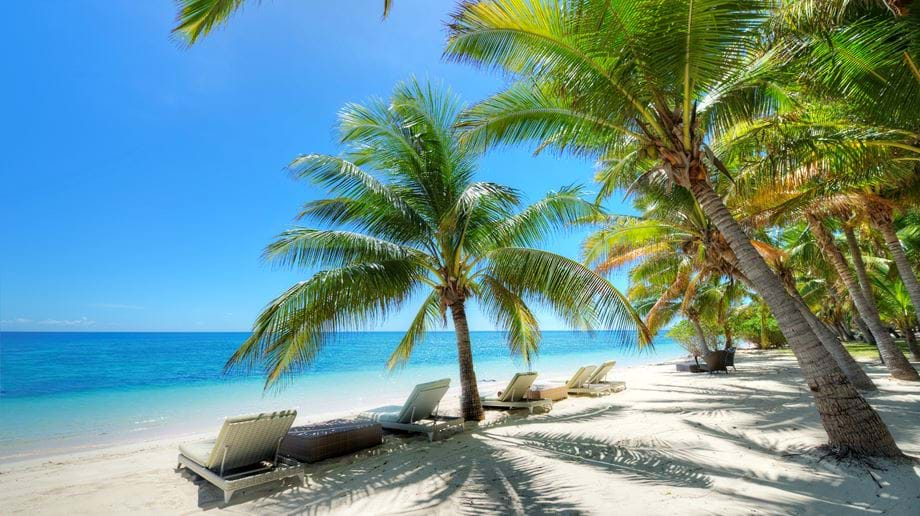 It has all the bells and whistles of a tropical escape: sparkling-white beaches, sparkling-blue waters, and full of vibrant reefs. And the Fijian people greet visitors with welcoming, happy smiles.
All these activities are common in Fiji: diving, snorkeling, fishing, and, in some places, surfing. It is also enjoyable to spend time beneath a palm tree, or in a luxurious hotel, or alternatively in a family-friendly resort. This can be particularly so if you happen to stay in the Mamanuca or Yasawa group of islands. There are more than 300 of them, meaning that it is relatively easy to find one which meets your requirements. The Fijians are an especially family-friendly group, so they make a wonderful destination for tourists with children in tow.
10. Kaua'i, USA
The Garden Isle is a very appropriate nickname for Kaua'i as rainforests cover much of the interior, waterfalls spill from tall lava cliffs, and the enchanting fragrance of beautiful tropical flowers floats in the air. What makes this island beautiful is not just its fertile, verdant flora. It is an impressive coastline. Lava's creation has given birth to a mesmerizing island which we see thrusting up from the floor of the ocean and forming awe-inspiring ridges and enormous cliffs surrounded by an idyllic beach. One can find turtles and tropical fish swimming through corals in Kaua'i's beautiful blue waters, which has given joy to scuba divers and snorkelers from all over the world. It is less popular than the popular sister islands of Maui and Oahu, which tend to move at a more bustling pace.